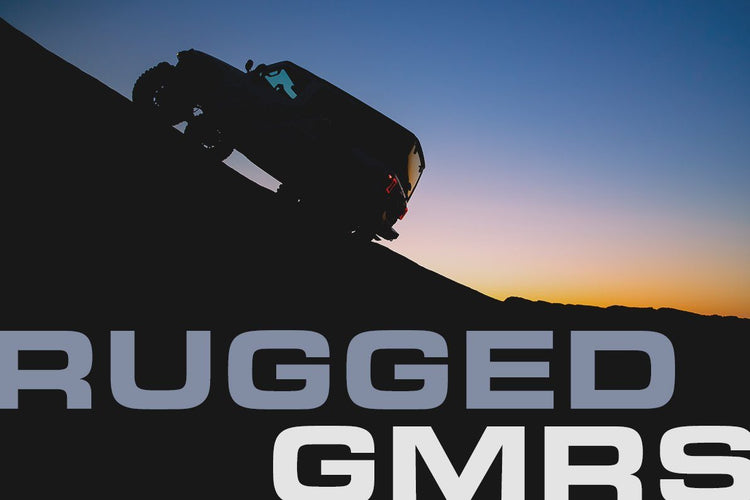 GMRS: Make The Switch

With major Jeep clubs making the switch to GMRS, the future of offroad communications is clear. GMRS radios offer superior range compared to traditional CB, and they're incredibly simple to use! With walkie-talkie compatibility and easy, inexpensive licensing, using GMRS is a no-brainer.
GMR2 Handheld: Comms On The Go

The GMR2 handheld radio keeps you connected to friends and family while on the go! With the included 22 channels, you'll have universal connection to all other GMRS/FRS radios - talk to walkie-talkies! 
Includes Waterproof Speaker Hand Mic.
Rugged GMRS Mobile: Maximum Range

Choose between compact and waterproof, or raw, industry leading power. Our smaller GMR25 radio is great for open cab vehicles or running your Jeep with the top down - don't fear the elements! If you crave power, the GMR45 is the answer, with the ability to transmit well over 20 miles. Both kits include a hand mic, antenna, and universal mounting bracket to get you setup and talking!
GMRS Licensing:
The FCC (Federal Communications Commission) requires that GMRS users purchase a license, but there is no test to take and the license covers you and your immediate family for 10 years. The fee for a GMRS license is only $35 as of April 19, 2022. Click here for a step-by-step guide on how to get your GMRS license.     
Not sure which radio is right for you? Give us a call - we're here to help!

(888) 541-7223