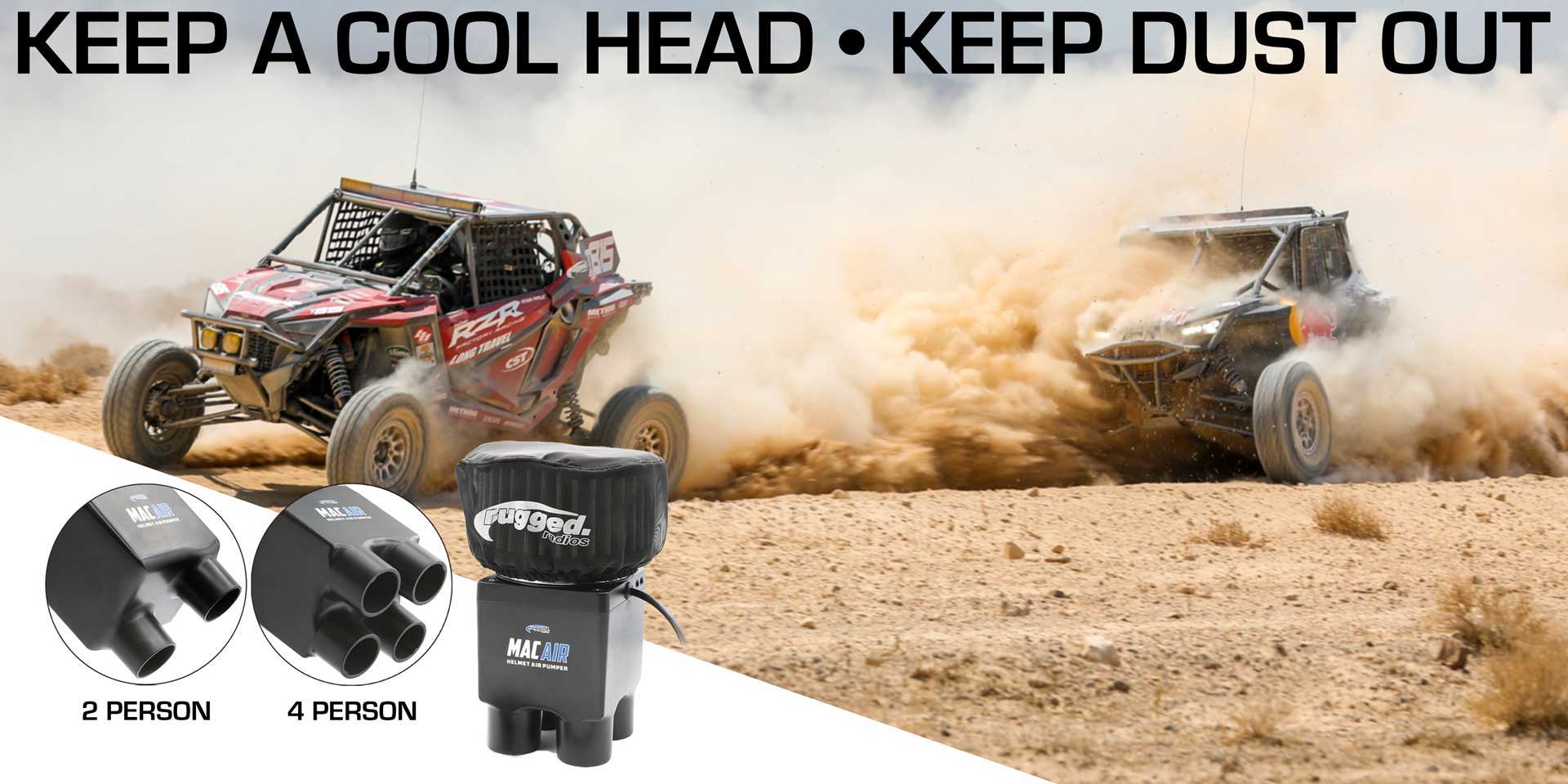 beat the heat - stay cool and comfortable - control your air flow
Take control of your air with a complete pumper package! Take your helmet air pressure to the next level. The MAC Air Pumpers build pressure and forces a high volume of air into your helmet to keep you cool and keep the dust out.
Light weight construction, micron air filtering system, and waterproof connectors make the MAC Air the ultimate in helmet pumper systems.
Stay cool and eliminate dust with the MAC Air helmet pumper from Rugged Radios.

• Variable Speed Controller for adjustable air flow
• Includes Two MAC-X Pumper Hoses
• Dual helmet outlet (MAC3.2)
• Durable carbon fiber body
• Washable dry media air filter
• High duty cycle life motor
• Waterproof power connector
STAY COOL AND KEEP DUST OUT WITH
MAC AIR HELMET AIR PUMPERS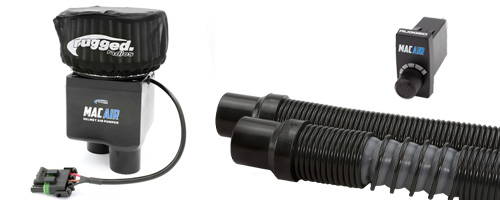 Stay cool
Keep the dust out
Variable speed controller
For race and recreation
Kits for 2 or 4 persons
Micron filtering system
Washable filters
MAC AIR ACCESSORIES, HOSES,
POWER SWITCHES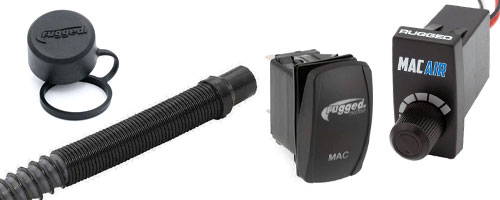 Expandable ultra-flex hoses
Rocker switch power harnesses
Blower caps
Blower outlet splitters
Helmet skirts
MAC-XC Quick Release
Rocker switch speed controllers
MAC AIR HELMET PUMPER
REPLACEMENT FILTERS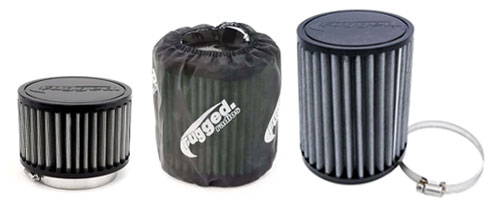 Standard washable filters
Active carbon filters
Standard and XL sizes
Multi layer filtration
Clamp on design
Fits multiple pumper models
Washable prefilters

ALL COMPLETE KITS INCLUDE

UPGRADED

ROCKER SWITCH VARIABLE SPEED CONTROLLER
Matched with our VSC (Variable Speed Controller) the MAC Air Pumpers can be turned down for staging then instantly turned up for high pressure ventilation. The VSC pulse control precisely adjusts the amount of air entering the helmet.